Fancy Vacation? Megève Could Be Your Next Destination
A chic ski resort in the French Alps, Megève was built around a medieval village dating back to the 14th century. Megève offers a unique staying experience that combines the goodness of rural charm and urban delight at the same time with its natural landscape, comfort, style, gastronomy, welfare, etc. Surrounded by three mountain ranges with gentle slopes and a lush forest, Megève offers 445 km of pistes adapted to all levels and a range of activities such as cross-country skiing or sled dogs that will make your stay here unforgettable.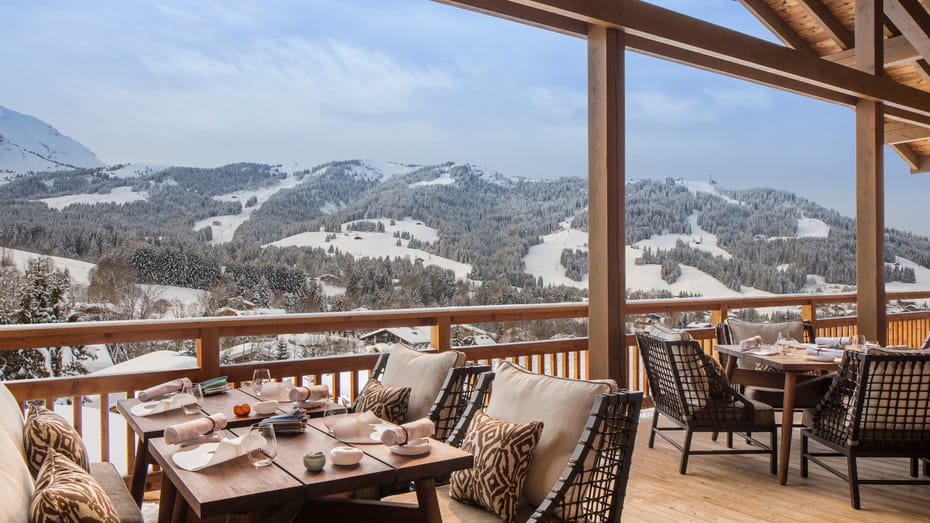 Things to do in Megève
Megève has achieved distinction for offering a wide range of magnificent activities according to the seasons. Snowsports lovers, mountain lovers, and those who dream of moments of refuge by the fireplace will definitely appreciate the Alpine winters.
On the other hand, the summer season is very popular with nature lovers and those looking for some fun and adventure. Mountain biking, hiking, mountain pasture lunches, paragliding are among the popular tourist activities.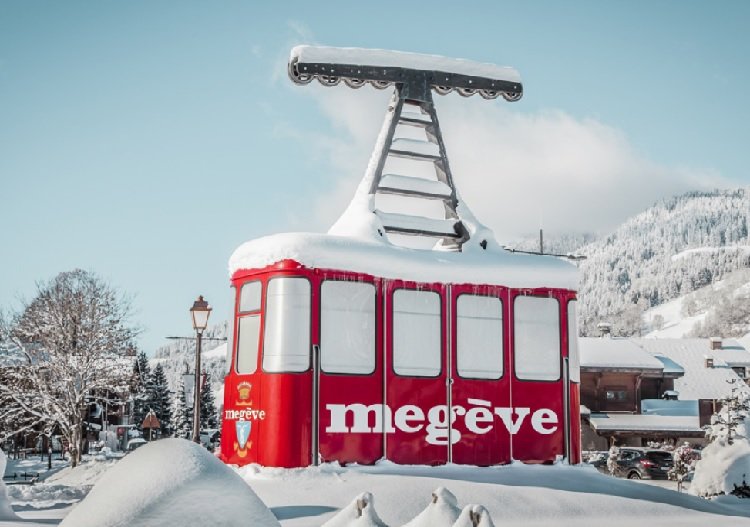 Skiing in Megève
The ski area of ​​the resort and its surroundings, with its 400 km of slopes, is divided into 2 large areas. The first accessible from the town center includes 4 areas: Caboche, Mont-d'Arbois, Cote 2000 and Saint-Gervais. These areas come together offering several hundred kilometers of ski area. Park in the free Princesse car park in the city center, leave early in the morning to enjoy the newly groomed slopes, stop at one of the many mountain restaurants, join the Mont-d'Arbois area, admire the panoramic views of Mont-Blanc, take the Mont-Joux chairlift and finish with a little coffee at "la folie Douce" or "la fruitière", with views and atmosphere.
The second zone includes the domains of Combloux and Jaillet. These 2 south-facing areas will offer you exceptional views of the Megève valley. With a more familiar and less frequented atmosphere, you will enjoy its many mountain restaurants with authentic charm and its blue slopes through wooded areas.
Pro Tip:
You can buy your ski pass depending on the area where you want to ski. To avoid queuing at the ticket office, consider buying your ski pass online (Les Portes du Mont-Blanc website). Then all you have to do is reload your card every time you stay. To take advantage of the 30% reduction, take your package before the end of November. The package only includes a basic insurance, we strongly recommend that you supplement it with a specific ski insurance.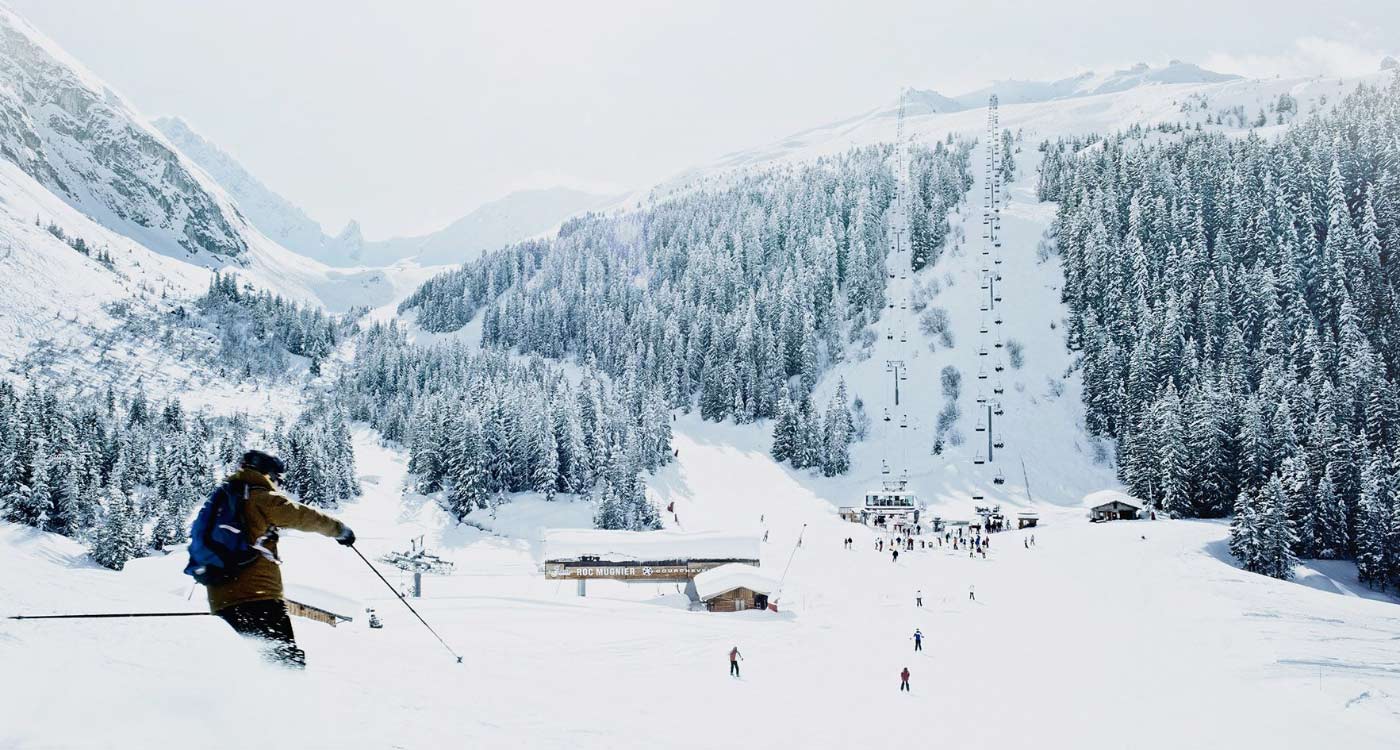 Shopping in Megève
You can thoroughly enjoy a shopping session here in the many shops of the city center. Walk down the central aisle and discover the latest trends in its luxury boutiques. The main brands also offer you all the new collections of ski and hiking clothing. Stroll through its many decoration and souvenir shops. The stores are open all year round and will welcome you at any time of the year.
Pro Tip:
Sales usually start the first Wednesday after the New Year. You can also find the "big clearance sale" in April.
Outdoor Activities in Megève
Whether you are alone or with your family, You will find yourself a lot of options among the many activities offered in Megève. Outdoor activities are available during all seasons.
Snow lovers can enjoy numerous snow activities, dog sledding and, of course, down the slopes that cover 400 kilometers of ski area. If you have children in company, you can have them try out the ice rink, the laser game, or even the paintball.
For all those in search of adrenaline, paragliding from Mont-Joux will give you a breathtaking aerial tour over Mont-Blanc by plane or hot air balloon.
During the summertime, the landscapes and activities will seduce you. Your best options during this season are Alpine or water hikes, mountain bike rides, organized picnics while enjoying the excellent local produce and unforgettable views of Mont-Blanc.
Indoor activities in Megève
For art lovers, Megève invites you all year round to visit its many art galleries and take advantage of the painter, sculptor or photographer exhibitions.
If cultural activities is your thing, you will have the opportunity to discover the city's museums and visit its imposing Saint-Jean-Baptiste church. The multimedia library of The Palais Megève lets you discover the history of this region.
Gastronomy fans can discover local products in one of the 85 establishments in the station. Quality assurance, these products come mostly from the 45 active farms in the town.
One of the most beautiful ski resorts of the world, Megève is Lively, elegant and well-frequented, full of charming alleys, surrounded by designer boutiques and pubs and delis. It's a destination of luxury and sophistication, excellent for family vacations, adventurous couples, honeymoons, or even solo travelers.